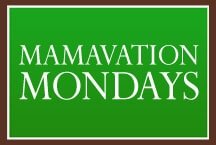 So although the heat here in CT has been so brutal that I couldn't really exercise this week I was able to loose 4.8 pounds of the 5 I gained during my I don't know what phase. I was very happy that I lost this much and am felling a bit more back on track. My only issue is the lack of fitness which has a ton to do with the heat here in CT. Even at 6am it is over 80 and too hot. I have been gardening and keeping up with the kids and going to the pool, but not the kind of fitness I was dong with Mamavation and I also know this is what kind of exercise I need to do in order to loose the weight. So today as part of a Virtual 5K that Melissa from www.mytwomiracles.com put together I am considering myself back on track. How was everyone else's week?
My goals for this upcoming week
Track my food
Run two-three times
Strength Train 3 times this week
Also, in case you missed it I am doing a giveaway on my blog for a Copy of a great money saving book.
Come check it out and enter the giveaway.